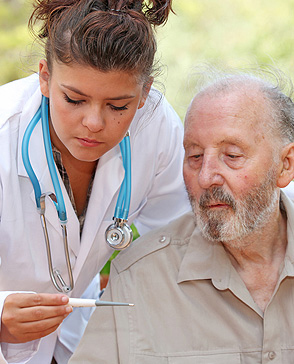 Skilled Nursing
Our patients are assigned a registered nurse case manager, who coordinates with all other disciplines and the referring physician in the development of the specific patient's plan of care. Nurses provide comprehensive care for our home based clients in a variety of areas:
- Pain and symptom management
- Medication instruction and management
- Surgical aftercare
- Infusion therapy
- Wound and ostomy care
- Incontinence management and catheter care
- Anti-coagulation therapy
- Disease management of chronic conditions including diabetes, congestive heart failure, hypertension, COPD, end stage renal disease and stroke
Physical Therapy
Physical therapists assess patients' musculoskeletal system and educate patients/families on safety and mobility.
Services physical therapists provide may include:
• Comprehensive assessment and treatment:
| | | |
| --- | --- | --- |
| Pain | Strength | Range of Motion |
| Balance | Functional Mobility | Gross Motor Coordination |
| Sensation | Edema | Transfer Training |
• Educate patients and caregivers.
• Develop home exercise programs
• Assess patients' needs for assistive devices
• Provide specialized individual care
• Pain management
• Fall risk reduction, through balance training and recommendations on safety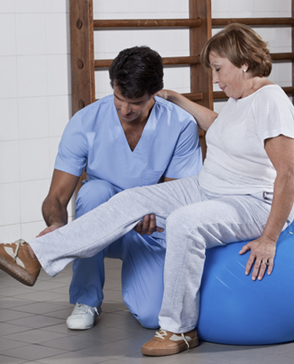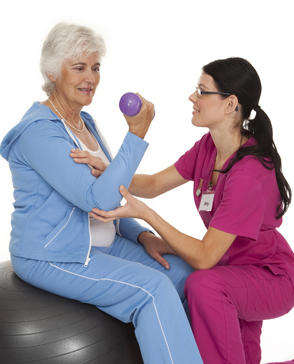 Occupational Therapy
Occupational therapists evaluate the patient's ability to perform activities of daily living and develop programs that help restore function.
Patients who have had a stroke or cardiac episode, spinal cord injury, orthopedic surgery or arthritis can all benefit from occupational therapy services. The physician can make the determination if the patient can benefit from occupational therapy.
Comprehensive Assessment and Treatment may include:
Home Safety

Pain Assessment & Management

Upper Extremity Strength & Range of Motion

Bathing

Dressing

Grooming

Toileting

Coordination

Vision & Perception

Cognition

Sensation

Home Exercise
Program

Patient Education

Work Simplification

Energy Conservation

Joint Protection

Adaptive Equipment

Assessment and
Instruction

Independent Living
Training

Homemaking

Laundry

Cooking/
Meal Preparation
Infusion Therapy
The team of specially trained and licensed skilled nurses will provide various drug therapies to patients at home for curative and palliative needs. They also provide education about the therapy prescribed by the physicians. In addition 24-hour support services for questions, concerns, and critical needs is always available to you.
Many of the infusion services provided include:
- Total parenteral nutrition (TPN)
- Antibiotic / Anti-infective Therapy
- Pain management
- Care of catheters
- Injection therapy (including subcutaneous and intramuscular)
- PICC line care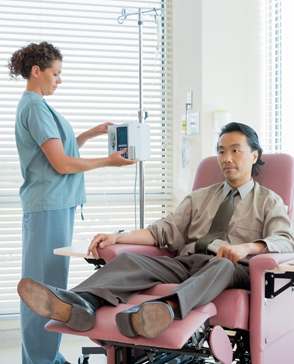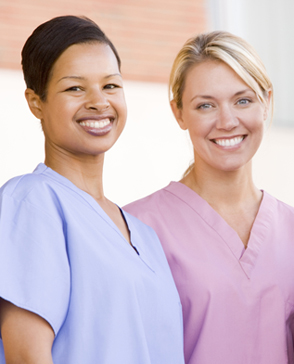 Home Health Aide
Under the supervision of a registered nurse, certified home health aides assist with activities of daily living.
Home Health Aides are able to assist with the following:
- Bathing
- Skin care
- Oral hygiene
- Nail care
- Ambulation
- Simple wound care
- Bowel program
- Catheter care